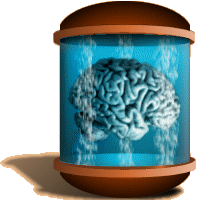 Experiments in Web Programming
BrainJar.com features technical articles, tutorials and examples of programming for the web. It's not intended as a "cut and paste" site but rather a learning resource.
Top JavaScripts
Top Tutorials
Top ASP Scripts
Feel free to browse and experiment with the code samples found throughout. If you are tempted to just cut and paste, please see the terms of use first.
Updates
An all new version of the ASP Football Pool is now available. It now features an optional survivor and/or margin pool in addition to the weekly pick'em pool.
Browsers
Most of the scripting examples found here are designed for modern, standards-compliant browsers such as Firefox, Opera and IE 6+. All pages use a strict XHTML DOCTYPE with a few exceptions necessary for demonstration purposes.
Translations
Some articles are available in Spanish on Kusor.net:
in French, on aide JavaScript:
in Italian, on DevSpy:
and Hebrew, on webdev.co.il:
My thanks to the folks who have put in the effort do these translations.